| | |
| --- | --- |
| Date of Birth: | July 29th 1956 |
| Age: | 66 |
| Gym: | 'Catskill Boxing Club' |
| Location: | New York City |
| Boxing Background: | Boxing Trainer, and Sportscaster |
| Organisation: | The Dr. Theodore Atlas Foundation |
| Notable Fighters:  | Donny Lalonde, Barry McGuigan, Michael Moorer and Mike Tyson |
Teddy Atlas – Interesting Early Years!
Prior to his rise to fame, Theodore 'Teddy' Atlas has a very interesting backstory to say the least. His eclectic upbringing was not that of a typical boxing professional. The son of Dr. Theodore A. Atlas, a man of Hungarian Jewish ancestry and Mary Riley Atlas, a former contestant in the Miss America pageant and of Irish decent, 'Teddy' grew up in a wealthy area of Staten Island, New York and was raised in his mother's Catholic faith. Spending somewhat privileged summers in Spring Lake, New Jersey, Teddy by his own admission endured a rather rebellious and troubled youth. Teddy for example dropped out of school after being arrested several times and furthermore, served time for armed robbery at the notorious 'Rikers Island' prison in New York. He was also involved in a street fight in his neighbourhood of Stapleton, in which his face was slashed so severely that it took 400 stitches to close! Two hundred stitches on the outside and two hundred inside which left him with a distinctive scar.
Teddy Atlas: Career
Boxing Background
As with most successful figures in the boxing world, Teddy was to start off as an amateur boxer. From the early age of 18. Atlas was invited by his friend Kevin Rooney to the Catskill Mountains to train under arguably the best in the business – Hall of Famer, Cus' D'Amato. Atlas was not particularly successful as a boxer though he did win the 1976 Adirondack Golden Gloves Lightweight title at 135lbs. Eventually, turning to work as a trainer instead due to a back injury.
Atlas, The Boxing Trainer
Teddy Atlas began his apprenticeship under Cus D'Amato serving as an assistant trainer. He worked with a teenage Mike Tyson and also gained experience whilst working as part of the 1980 Swedish Olympic Boxing Team for the Summer Olympics of that year. Atlas role as assistant to Cus D'Amato was a role that would become short-lived. Atlas left the Cus' D'Amato camp in 1982 in some controversy.
So the story goes; following an altercation with a then 15 year old Tyson (after Tyson had allegedly acted sexually inappropriately with an 11 year old female relative of Teddy's) Teddy put a .38 calibre gun to Tyson's ear, and fired it (deliberately missing) before telling him never to touch his family again or he would kill him. Tyson denied ever grabbing the girl's buttocks yet, the altercation would lead to Atlas' dismissal from the Catskill Boxing Club.
Atlas' Breakthrough Fighter(s)
Speaking later to 'The Ring', Atlas cited Wilfred Benitez as his breakthrough fighter; though the credit for it, was still in fact down to Cus:
"I was fortunate to work with a few special fighters over the years. Not that I deserved it, I was 21 years old and I was with a great man, the great Cus D'Amato. He was my mentor and because I was with him, he got sent a fighter named Wilfred Benitez. You could call him a protege. The youngest fighter to ever win a world title, that record will never be eclipsed. When you think about the enormity of it, it's mind-boggling. He won a world title when he was 17 years old. What do kids do at 17? They're not winning world titles against great fighters like Antonio Cervantes."
Atlas continued, "Wilfred Benitez was brought to Cus and he gave him to me to train for the Carlos Palomino fight when he won the World Welterweight title. When I trained Benitez, it was because I was with Cus and he had confidence in me"
Indeed, Atlas considered Benitez to be the most complete package and most gifted guy he had ever worked with but as far as 'the most pure, God-given raw talent' he'd ever seen, that was reserved for a 12-year old, zero fat, 190lb, Mike Tyson! Tyson in his first day of training in no way overawed when forced to square off against a 27-year-old professional fighter, impressing both Atlas and Cus in the process.
Atlas' Other Notable Fighter(s)
Although Atlas split with Cus, he would go on to train and work with many other top fighters including Donny Lalonde, Shannon Briggs, Tim Bradley, Simon Brown, Joey Gamache, Barry McGuigan and Michael Moorer.
With Moorer, Atlas achieved his greatest success. Surprisingly guiding Moorer to the IBF and WBA World Heavyweight Title in 1994 with a shocking upset over Evander Holyfield by majority decision.
Atlas' Antics and Techniques!
Teddy Atlas has become renowned throughout boxing as a master of breaking down strategies as well as an authority on the mental element of the sport. An expressive character, Atlas is famed for delivering invigorating speeches midway through some of his fighter's fights.
Though many were largely successful, it was a tactic widely criticised by some for being overly dramatic. One notable example was during Michael Moorer's heavyweight title victory over Evander Holyfield. Critics argued, Teddy did it solely to draw attention to himself rather than help his fighter. Atlas during one speech allegedly blocking Moorer from sitting on his stool and asking, 'Do you want me to take over?'
Atlas has denied this stating he did what he believed the fighter needed based on his understanding of the fighter. Moorer, as previously stated beating Holyfield and Moorer's manager, John Davimos, also crediting Atlas' motivation for the win, stating "I don't know if Michael could have done this without Teddy Atlas".
More Champions And More Criticisms
Atlas had also worked with British Featherweight world champion Barry Mcguigan in one fight, as well as with Light Heavyweight Champion, Donny Lalonde. Although Lalonde was a top ranked boxer and started with an 8–0 record under Atlas as his trainer, they clashed in both style and temperament. 'He ran things like an army camp', Lalonde said. Continuing, 'I'm more of a free spirit.' And that working with Atlas 'was a waste of time in his career.' On parting with Atlas, Lalonde hired Tommy Gallagher as his new trainer. This did not please Teddy one bit! In his autobiography, Atlas claimed he was so angry at having been fired by Lalonde that he went to Lalonde's house with a gun intending to kill him! Lalonde has since refuted Atlas' story, stating he did not even live in the apartment described by Atlas. So, who was telling the truth remains debatable. But based on Teddy's character, it cannot be dismissed! Lalonde in a parting shot calling Atlas, 'the least significant of all my trainers throughout my career.'
From 2009, Atlas would go on to train Russian Heavyweight Alexander Potemkin. On the 27th of August 2011, with Atlas in his corner, Alexander Povetkin won the regular WBA Heavyweight championship, beating Ruslan Chagaev in a unanimous decision. The relationship deteriorated shortly afterwards with Atlas walking away from his duties after claiming the Russian broke a commitment to him!
Atlas however returned to the ring five years after his split with Povetkin to prepare Timothy Bradley for his Welterweight title defense against Brandon Rios on the 7th November 2015. With Teddy in his corner, Bradley knocked out Rios in the 9th round.
Atlas, Boxing Analyst and Commentator for ESPN
During his time as a trainer, Atlas was also employed by ESPN in a 'colour' commentator capacity from 1999 to 2017. Earning himself a fearsome reputation in the process. Much in the same vain as his boxing career, Atlas did not 'pull his punches' – his soundbites and suspensions already legendary. Some of the more notable cases of an 'endless' list are cited below:
On January 25, 2008, Atlas was suspended twice by ESPN, once for threatening a crew member and once (for one week) after confronting the network's boxing program director, Doug Loughrey.
He also got himself in trouble following his criticism of the judging in Manny Pacquiao's fight with Jeff Horn and reportedly was fired from his job, having also been adjudged to have inappropriately argued with his co-commentator Mark Kriegel during the contest. The pair disagreed on who was winning the fight and it culminated in Atlas telling Kriegel live on air: 'How about you don't talk to me for the rest of the night.'
Again Atlas hit the headlines fairly recently when following Canelo Alvarez's victory in his middleweight rematch with Gennady Golovkin. After the judges awarded it to the Mexican, he said: 'That's doing a robbery without leaving fingerprints. It was an effective robbery. I don't care if it's by two points, or a hundred points.'
Atlas nevertheless remained with ESPN for 21 years, making some tremendous contributions to their coverage as a pundit and commentator.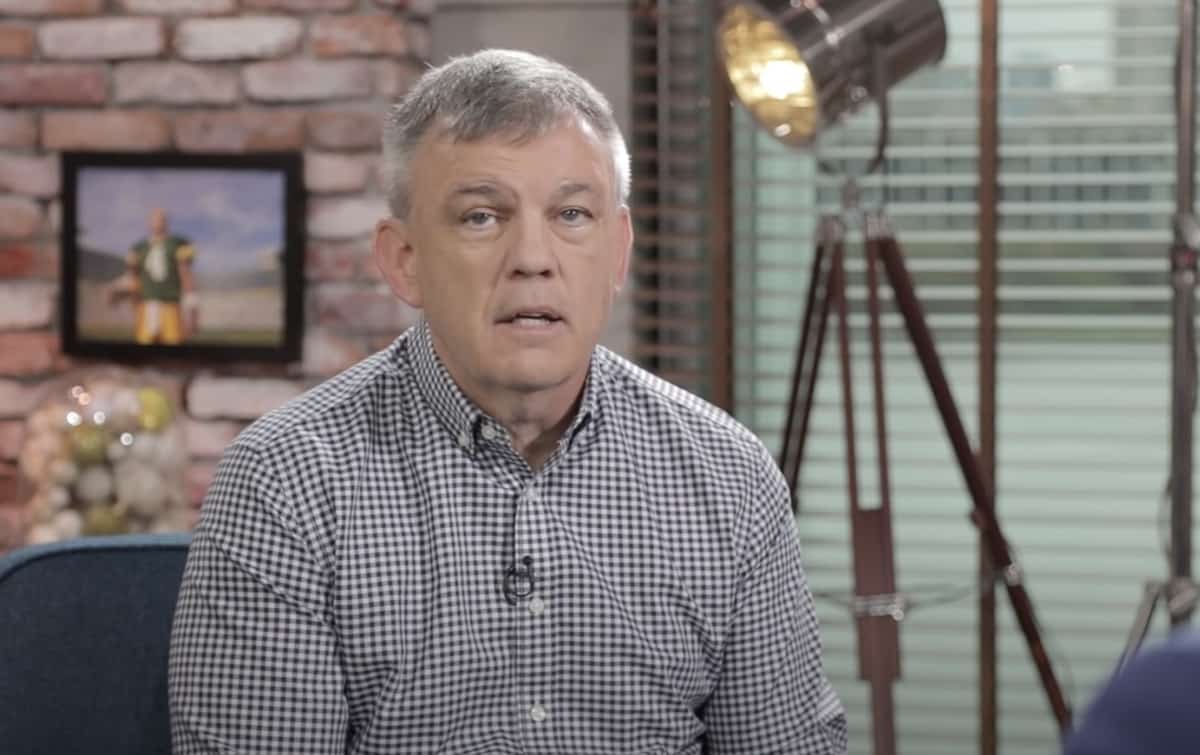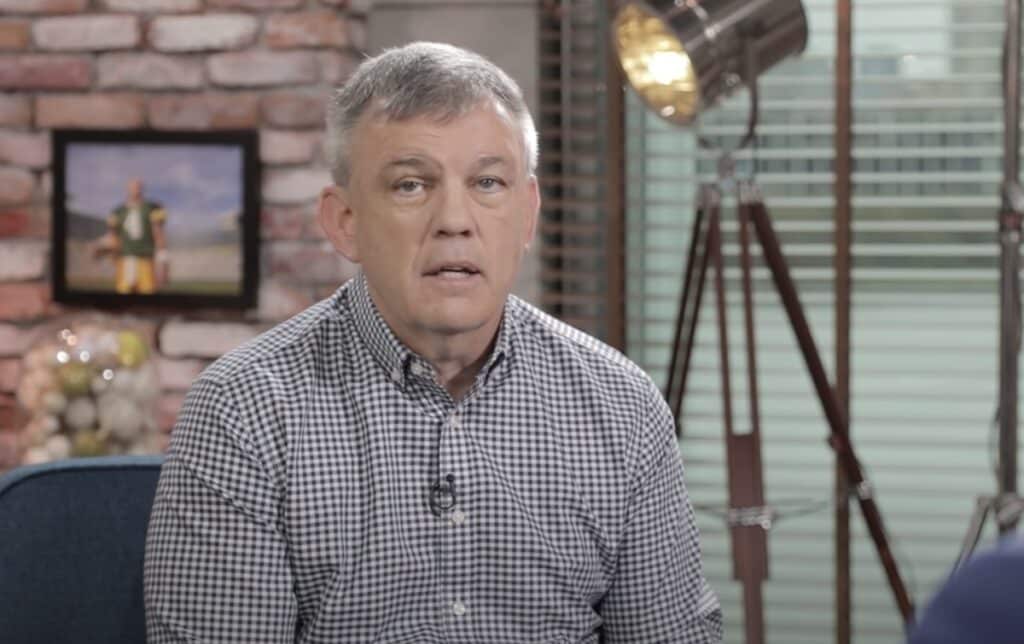 Atlas, the Film Manager!
Teddy's boxing expertise led to his talents also being sought after outside of the ring and commentary box. He trained actor Willem DeFoe for his role as a fighter in the 1989 film "Triumph of the Spirit" in which he also choreographed fight scenes and had a part. Similarly, he also played a role in the 1997 HBO movie, "Only in America" by Don King.
Teddy Atlas' Living Legacy
Atlas as of now lives in Staten Island with his wife Elaine and their two children. He continues to run the Dr. Theodore Atlas Foundation he founded in 1997 in honour of his father. An organisation which focuses particularly on the needs of children.
Accolades
In 2000, Teddy Atlas was awarded the NFL Helping Hands award for his charity work.
In 2001, Atlas won the Sam Taub Award for Excellence in Broadcast Journalism from the Boxing Writers Association of America.
In 2009, was inducted into the New Jersey Boxing Hall of Fame and the Staten Island Sports Hall of Fame.
In 2019, was inducted into the International Boxing Hall of Fame.