Muhammad Ali, who has been battling Parkinson's disease for the past 32-years, passed away Friday night after being placed on life support. Ali was 74 years of age at the time of his passing. The news was originally broke by Jon Schuppe of NBC.
ESPN's Adam Schefter Tweeted out an official statement from a family spokesman:
The Greatest is gone. What a life and legacy.
RIP. pic.twitter.com/ccn72GO9na

— Adam Schefter (@AdamSchefter) June 4, 2016
Ali was born on January 17, 1942 in Louisville, Kentucky to his father Cassius Marcellus Clay Sr. and his mother Odessa O'Grady Clay.
Ali's initial name at birth was Cassius Marcellus Clay Jr., after his father, however he decided to change his name in 1961 to Muhammad Ali after converting to Islam. Muhammad stood for 'one who is worthy of praise' while Ali meant 'fourth rightly guided caliph'.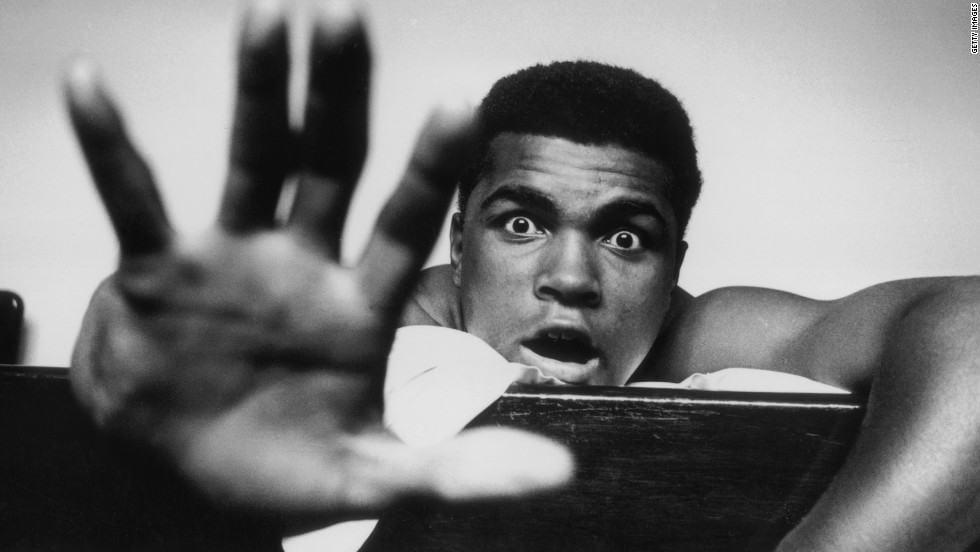 As a child at the age of twelve Ali was upset over an incident that took place in which a bully had stolen his bike. Young Ali was approached by local police officer and boxing coach Joe E. Martin who the then twelve year-old Ali told he was going to 'whup' the thief. Martin responded by telling Ali he would need to learn to fight first.
Ali would then go on to be coached by former boxing cutman Chuck Bodak, and would undergo a successful ammeter boxing career that included honors such as a light heavyweight gold medal in the 1960 Rome Summer Olympics, six Kentucky Golden Gloves championships, and two national Golden Gloves championships.
On October 29, 1960 Ali made his professional boxing debut with a unanimous decision win over Tunney Hunsaker. Ali amassed an impressive undefeated record of 19-0 before going on to step inside of the ring against Sonny Liston in 1964 for his first title opportunity.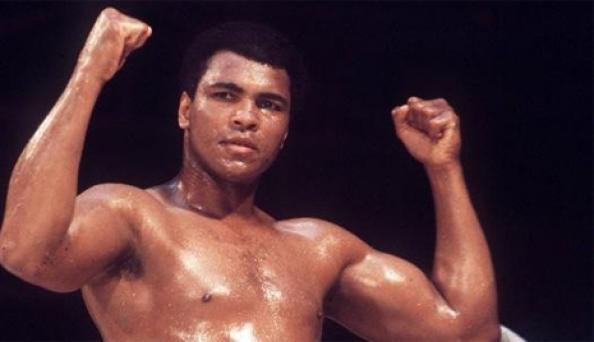 Liston was coming off of two first round knockouts of former champion Floyd Patterson who was the reigning heavyweight champion before him, making history as becoming the first man in history to win the title via first round knockout.
Ali successfully defeated Liston to win his first heavyweight title after the former champ called it quits at his stool following the sixth round due to a shoulder injury. The pair would meet up once again on May 25, 1965, however the result was a first round KO win by Ali to successfully retain his title.
The heavyweight phenom amassed a record of 31-0 as champion before suffering his first professional defeat to Joe Frazier, at the age of 29 in 1971 via unanimous decision. Ali would follow his loss up with a ten fight win-streak before suffering a split decision loss to Ken Norton in 1973, the second loss of his professional career.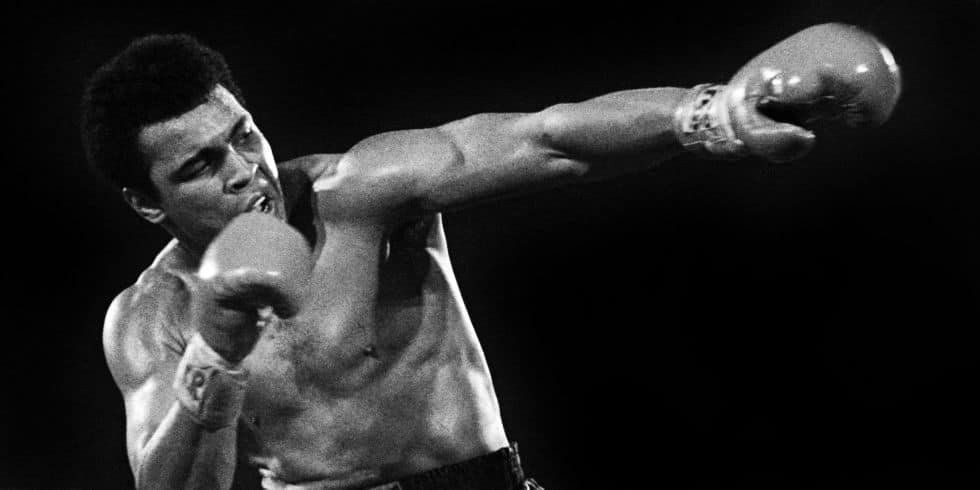 Ali and Norton would rematch six months later, that resulted in Ali taking home the split decision win this time. Ali would then embark on another win streak, this time however amassing fourteen consecutive wins that included two victories over the man who handed him his first professional defeat in Joe Frazier.
Towards the end of Ali's legendary career, his fourteen fight win streak was snapped when he suffered a split decision loss to Leon Spikes at the age of 36 in 1978. Ali would rematch Spikes and take home a unanimous decision win, however his career would come to an abrupt end after suffering two consecutive losses to both Larry Holmes and Trevor Berbick.
Holmes would be the first and only man to finish Ali in his 21-year career, when he TKO'd Ali in the tenth round of their meeting in 1980 after Ali's trainer Angelo Dundee stopped the fight. Ali was plead by friends and family to hang it up after the TKO defeat, however the all consensus G.O.A.T decided to have one last bout in his unanimous decision loss to Berbick in 1981.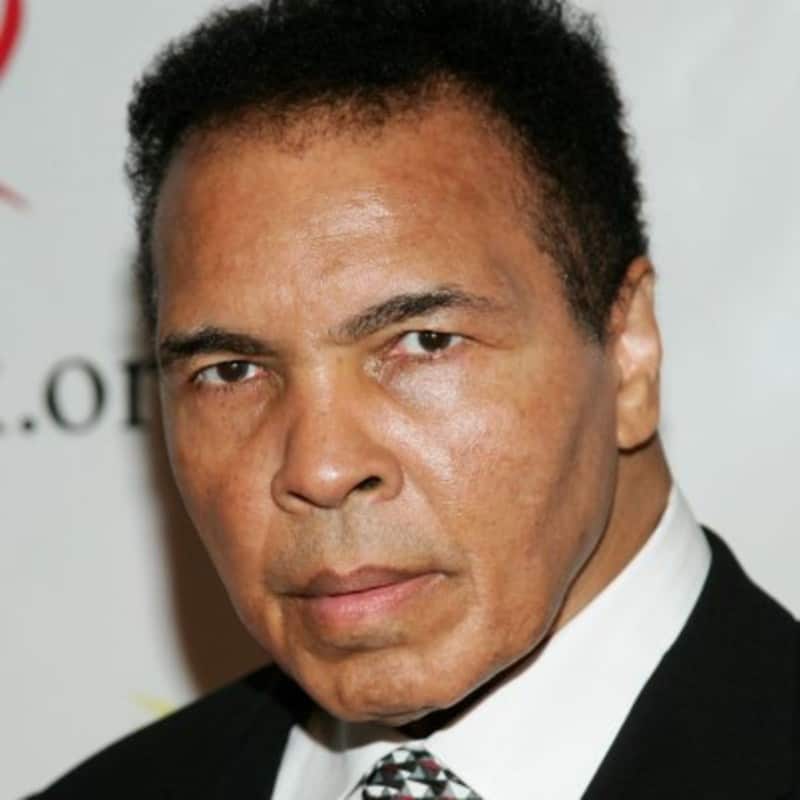 Ali offically retired with a record of 56-5 in 1981, regarded my many as the greatest heavyweight of all time. Sadly Ali was diagnosed with Parkinson's Syndrome in 1984 due to the years of trauma on the former heavyweight champion's brain.
On June 2nd, just two days ago, Ali was hospitalized after what was said to be a respiratory issue and placed on life support. His condition later worsened, and on June 4th 2016 the world lost one of it's greatest champions to ever lace up a pair of gloves.
Ali was a once in a lifetime combatant, a true pioneer of the sport of boxing, and a hero to millions across the world. We at LowKickMMA would like to send our prayers and thoughts to Ali's family and friends during this difficult time.
R.I.P. Muhammed Ali
January 17, 1942 – June 3, 2016