Image Credit : Nick Depree
Light heavyweight Jerome Pampellone (12-0, 6KO), one of the rising stars of Australasian boxing, maintained his undefeated streak over the weekend with an impressive unanimous decision victory over Nikolas Charalampous (20-6, 9KO) on Friday night in a six-round cruiserweight contest in Auckland, New Zealand at an event promoted by Podis Boxing.
The London-born fighter who calls New Zealand home stepped up a weight division to take on Charalampous, an experienced veteran who has gone the distance with the likes of IBF cruiserweight world No.4 Jai Opetaia.
The 25-year-old Pampellone worked hard for his victory, with Charalampous looking to close the distance and smoother Pampellone in the opening rounds. However, by the midway point of the bout, Pampellone began creating space and landing shots with greater frequency as he took control of the contest.
The final score cards read 59-66, 58-56, 60-54. Pampellone was pleased to have picked up the win but eager to return to the gym and continue building his skillset.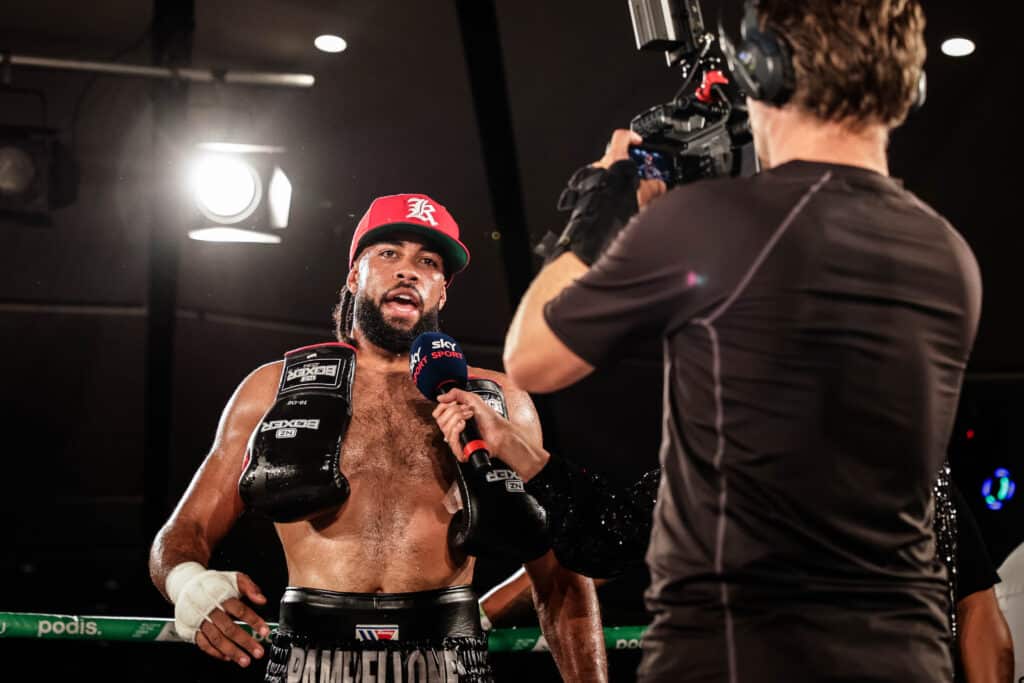 " I got through it. Nick was experienced, big opponent, but I pushed through to the end, " Pampelloe said, speaking to Boxing Daily.
" I thought I could have done way better, to be honest. It's hard. I got the win. I'm so happy I got the win, but I'm a hard critic on myself. I want to be the best, so there's always stuff to work on.
"I thought I could have done things differently, but I thought also did other things well [like] working on the inside. A work in progress, straight back to training, then on to the next one."
Pampellone's head trainer Isaac Peach — who also has David Light, who sits No.13 in the WBO cruiser rankings in his stable — was pleased with his fighter's performance and felt it was a match-up that will pay dividends to Pampellone in the future.
"It was a good learning fight; it's the fights I want for Jerome. I don't want easy fights, and I want rounds, and it's not that he's trying to do rounds, but I'm trying to play the long game for us, " Peach said.
"Jerome wants to fight. He's striving to get to the top, and the only way to get to the top is to fight. And I think you'll see in his attitude he's not elated with the win. He's really determined with that end goal, and as we all are [ at Peach Boxing], we're not here to be mediocre; we're here to be the best."
Pampellone is currently signed to D & L Events, one of the biggest boxing promotions in the region and home to the likes of Justis Huni, one of the most exciting prospects in the heavyweight division.
The skills he possesses and the backing that he has should ensure Pampellone starts making his presence felt in the light heavyweight world rankings in the near future.
Are you excited about what comes next for Pampellone?