Steve Rolls is back in New York as the underdog, but this time around, he expects a much different result.
Rolls, from Hamilton, Ontario, Canada, had a massive fight back in June of 2019 as he headlined a card at Madison Square Garden against Gennady Golovkin. He was a relative unknown to many and unfortunately for him, he suffered a fourth-round KO loss. Since the loss, he has rallied off two straight wins and will headline a card at the Hulu Theater in Madison Square Garden on March 19 against Edgar Berlanga which he's excited about.
"It was a fight I couldn't refuse," Rolls said to BoxingDaily. "It's amazing for me to be back at Madison Square Garden, he has a lot of buzz around him so it's an amazing opportunity for me to start the year off right. He also hasn't been in there with an opponent like myself."
With Rolls returning to New York and MSG, he has thought of this as his shot of redemption. He wants to right the wrong of the GGG fight and prove he is an elite fighter to the world stage and beat the undefeated Berlanga to win the WBO-NABO super-middleweight title would do just that.
"The GGG fight that's a bitter pill to swallow still to this day. But, that is a learning experience for me as one thing I was lacking is the experience, I wasn't able to get the fights I wanted in the big-time spots," Rolls said. "I'm going to be more than ready to show that on March 19. You can say it's my shot at redemption at MSG, as in both these fights I'm not supposed to win but this time around I'm confident I get my redemption and the win."
Entering the fight, Stevel Rolls knows people aren't giving him much of a chance but he's excited about that. He knows all the pressure is on Berlanga as he's headlining a card in his hometown in MSG and defending his belt for the first time.
Along with the pressure of fighting at home, Steve Rolls believes Edgar Berlanga has a false sense of confidence. The Canadian believes Top Rank has promoted him well and given him the right opponents to KO in the first round, but once he is still standing there in the later rounds, he expects that will frustrate the 24-year-old.
"He has all the pressure on him, people don't expect me to win this one. He's also headlining at MSG in his hometown, I've already done that, the experience will be a big difference here," Rolls explained. "Not only do people expect him to win, but people always think he will get a first-round KO, and Top Rank has portrayed him as this monster and once he can't get that knockout, it's a totally different fight. The pressure is on him."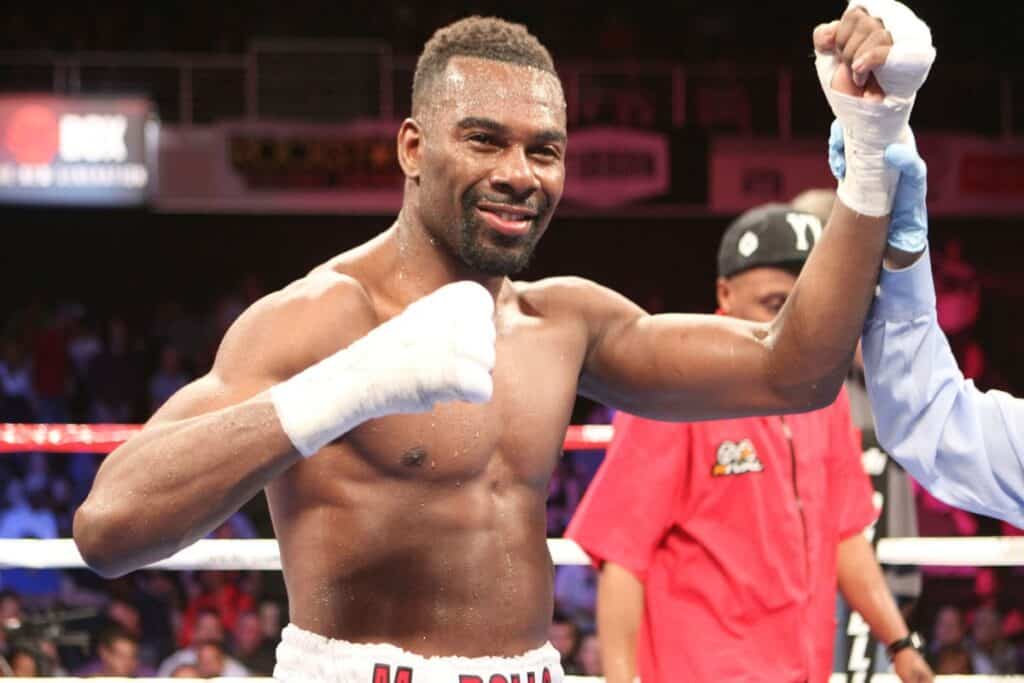 With Berlanga having 16 of his 18 wins by first-round knockout, Rolls thinks the longer the fight goes the more it benefits him. But, he also is preparing for a very aggressive and nervous Berlanga who looks to end the fight quickly.
Regardless of how Berlanga attacks this fight, Rolls is confident he will get his hand raised and hand the New Yorker his first pro loss.
"I have some different game plans for this one. People think the later this fight goes the more it benefits me, but he could be working on that," Rolls said. "He also could come out guns blazing in the first couple rounds and look for the KO, I'll be more than ready for that.
"My experience, my boxing ability, and being smart in there will pay off. I know I poses the boxing ability to beat this guy," Rolls later added. "I'm looking forward to March 19 and showing my skillsets and handing this guy his first loss. This fight is all about getting my hand raised however that may come whether it's a knockout or a decision."
Should Steve Rolls pull off the upset and defeat the undefeated boxer, the Canadian knows it opens a lot of doors for him. He believes a win here sets him up to be in a world title fight or in a title eliminator to kick off a very big year.
"I may drop back down to 160 after this one, I'm a small 168'er. We will talk to my team to see what I will do next and my main goal is putting a world title around my waist so if I win here, that puts me close to it at 168 so maybe I stay there," Rolls concluded. "If I beat Berlanga it opens a lot of doors for me. One of the reasons why I took this fight is because it is a great opportunity for me to put me back in the title mix to fight the big guys. This is going to be a big year for me where maybe my next fight is for the world title or a title eliminator. For now, my focus is Edgar but the beginning of this big year starts March 19."
Do you think Steve Rolls will beat Edgar Berlanga on March 19?